FREE RENTAL FURNITURE
Up to 1 month furniture rental FREE
Experience the Eden Home Staging Difference
Honestly Priced
By owning our own furniture we get to offer you things like top-notch furniture, and

upfront transparent pricing… No Hidden Fees

Operate With Integrity From the FREE upfront quote, to the pickup of the furniture on the final day, quality ALWAYS comes first.
Giving Back


We giving back a percentage of our sales to partner organizations in our local community that operate for the Kingdom
Featured Stages
Staging for Quality
I used Aimee to stage my mothers estate. The house was reinvented with the talented team. Highly recommend this company – Diane Mello
I've been in real estate for 12 years & I'm very particular how I present my homes. I've been using Aimee the last couple years & her knowledge, her presentation & performance is simply spectacular. She offers a fair price, shows up on time, de-stages on time & does an excellent job…I highly recommend! – Kurt Kettel
Aimee's passion is making homes look their best and matching the furniture to the style of home. Showing potential buyers how your house can be their home. And I will say she and her team are amazing and doing just that. Staging is always worth the cost when selling your home – Darren Lockwood
Aimee's passion is making homes look their best and matching the furniture to the style of home. Showing potential buyers how your house can be their home. And I will say she and her team are amazing and doing just that. Staging is always worth the cost when selling your home. – Lynne Nierman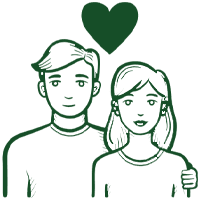 A note from Aimee and Darren, the couple who started this thing.
In 2017 we began to walk out our dream of Interior design through the birth of Eden Home. We believe everyone should be able to stage their home, and with us you will find your home is well loved and cared for with our amazing team of skilled and professional employees. We're happy that you are here and look forward to staging for you soon!
Are you looking for the highest rated, best quality home staging company in the Seattle area?
---
Welcome to Eden home staging as we help serve our clients in the greater Seattle area. Since 2017 we've been serving great people like you by providing high quality Interior Design solutions through home staging and design company to homeowners as they are planning to sell, design, style and even create great short-term rental income within their homes. Rooms we style, design, and stage typically include but are not limited to: living room, dining room, owner bedroom, bathrooms, family rooms, bonus rooms, guest rooms, and many more.
Typically, when you are looking to create value within your home for yourselves, or to enhance your home within the real estate market we know you will look at samples and galleries of work so that you can generate the best idea for creative flow for your home.
When you're looking to sell your home it's always great when you can make the best decision about the staging process early for your home staging process as you begin to get it ready to place your home for sale. Planning ahead of time can save you a lot of time, money and stress. Giving us a call early as you plan ahead will allow you to lessen the stress and know the best plan possible as you get your home listed on the market in near future. Once called we would plan a time to meet up with you in your home to go over your home staging Seattle process. Whether you're planning to live in your home while you have it listed or you plan to have your home empty and ready for us to create a beautiful flow for buyers to come in and envision themselves living in your space it is our pleasure to help you!
One of the biggest benefits to home staging is for you to reduce your time on market. We don't want you to let your house sit on the market for long! Year after year, no matter how hot the market is, it is our desire for Eden home staging Seattle will  receive calls from clients who have had trouble with selling their homes and are ready to try staging. They find that once we have staged their home, they are amazed at how fast they are able to sell.
The first place real estate agents and buyers view homes are with online photos. And, if by chance a home's professional photography is not compelling, the home may get overlooked. As time goes on, the interest about the home will dwindle further. At this time buyers begin to question homes that have received more market time than their competitors. If a home sits on the market, buyers tend to assume there is a problem even if they have not seen the home in person.
Those buyers who do tour your home after it is already accrued time on the market will come in with a different attitude than if you just listed. There is no longer the excitement that comes with a newly listed home and the feeling that it could be snatched up by another buyer at any time. Instead, buyers feel like they have a time period where there is no rush to make an offer. And worse, it is more likely that any offers you do receive will come in low due to the lack of competition from other buyers.
We're located in the South Everett, WA area. We serve all of Snohomish County and King County areas. When designing the perfect home staging Seattle plan for each of our clients, we find it all starts by meeting with you for your free consultation in which one of our design stylists will be coming to your door, in which they build a staging plan estimate that will then later be emailed to you for your review. We understand that the home staging Seattle solutions that we offer give great ideas and value to buyers as they peruse the online area and later come in and walk about your home to see if this is their future home that they want to live in.
It is in our best interest to help you! We are committed to making your process as easy as possible.  Our plan is to make your staging system simple, easy and highly effective.
Why Stage?
---
 Sell Faster

 Stand out from you Competition

 Earn Top Dollar

 
Buyers spend an average of 6 minutes at a home but form their opinion in the first 15 seconds. A Coldwell Banker Real Estate Corp. survey found that STAGED homes spent half the time of Un-staged homes on the market and sold for more than 6% above the asking price!
85% percent of staged homes fetched offers between 5 percent and 23 percent over list price, according to 2020 data from the Real Estate Staging Association, and by investing 1 percent of the home's value in staging, 75 percent of sellers saw a return between 5 percent and 15 percent. – RESA (Real Estate Staging Association)
Buyers will stay in a vacant home an average of 5 minutes but will linger in a furnished home up to an average of 40 minutes. Studies show that the longer a buyer remains in the home, the more likely they are to make an offer.
9 out of 10 home buyers find their homes online.
"Price Gets you Interest; Staging Gets you Offers." (Gary Keller, Keller Williams)
According to the National Association of Realtors:
Over 82% of buyers find it "easier to visualize the property as their future home" when it is Staged.
Coincidentally, the response from sellers' agents was nearly identical, as 23% reported a 1% to 5% price increase on offers for staged homes.
Eighteen percent of sellers' agents said home staging Seattle increased the dollar value of a residence between 6% and 10%. None of the agents for sellers reported that home staging had a negative impact on the property's dollar value.
Moreover, 31% said that home staging greatly decreased the amount of time a home spent on the market.
Television programming played a noticeable role in how buyers viewed a potential property, according to Realtors®. Agents surveyed said that typically 10% of buyers believed homes should look the way they appear on TV shows. Sixty-three percent said buyers requested their home look like homes staged on television. Sixty-eight percent of Realtors® reported that buyers were disappointed by how homes appeared compared to those seen on TV shows.
More than 7 in 10 agents find photos, videos and virtual tours more important since the start of the COVID-19 pandemic.
PRIMARY AREAS WE SERVE
Bothell, Mill Creek, Mukilteo, Lynnwood, Alderwood Manor, Shoreline, Everett, Lake Stevens, Kirkland, Seattle, Bellevue, Clyde Hill, Medina, Newcastle, Mercer Island, Redmond, Sammamish, Issaquah, Factoria and Woodinville
ADDITIONAL AREAS WE SERVE
Ames Lake, Ballard, Beacon Hill, Beaux Arts Village, Brier, Cathcart, Clearview, Cottage Lake, Duvall, Eastgate, Echo Lake, Edmonds, Esperance, Everett, Fairmount Park, Hobart, Hunts Point, Inglewood-Finn Hill, Kenmore, Kingsgate, Kirkland, Lake Forest Park, Lynnwood, Maltby, Martha Lake, Meadowdale, Mountlake Terrace, North Beacon Hill, North Creek, Snohomish, Tukwila, Union Hill-Novelty Hill, West Lake Sammamish, Woodway and Yarrow Point, Marysville, Conway.